I admit, I asked Jemaine first, but he just mumbled something about going over to his friend Paul's house to watch videos or something. Honestly, I don't know what that guy's deal is. Anyway, then I started thinking about how good you look in that piano key belt you wear sometimes, and how you signed my yearbook "Stay Sweet, Brett" which I thought was pretty awesome but seriously, what is up with that little flying guitar you draw on everything? And, hello, did someone forget how to spell his name that day? Whatever - here's my picture, in case you want to put it in your locker or something.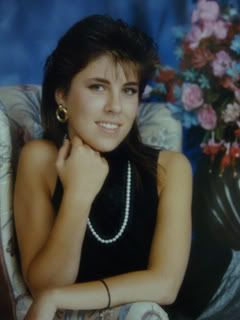 You know, on second thought, maybe you could just talk to Jemaine for me. You know, see if he likes me. My friend Jeanne thinks you're pretty hot, maybe we could rent a limo together. You remember Jeanne: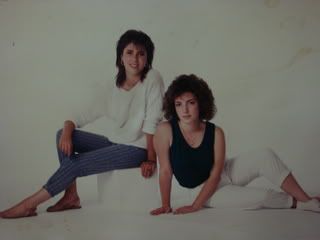 OK, so, I'll see you in History class. Don't tell Jemaine I talked to you.