LauraK wrote:Just a small break in the old pics.....here's jacob graduating from World of Fours.....and seeing Santa. Notice the clenched fists? I have loads of pics where he's doing it...he always has. Apparently, it's an Aspie thing. (Not exclusively but still....just thought I'd throw it out there.)
Yeah, not exclusively. I do that sometimes. And I seem to recall a certain Mr. Clement at Fantastic Fest....
I think I'm out of steam re: old photos. So here's a couple I found last night of me when I was going to school in Brighton, England. I put on 10 lbs while there and it went right to my cheeks.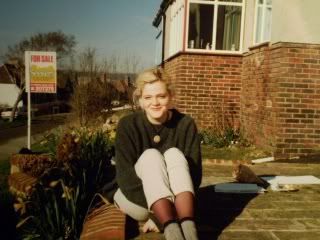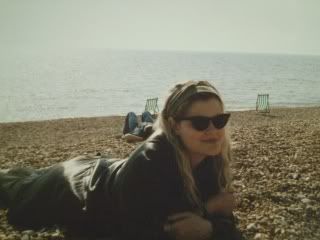 (btw I don't have a scanner, I just take photos of the photos and upload them but it gives them all this aged quality that I think is kind of cool)