So here they are, guys!
The new arrival,
neke hope
(Snake Hips in Maori) - you'll notice he's already been restrung with new Aquilas! I didn't even dare tune/play him with the ghastly black wire strings that came with him...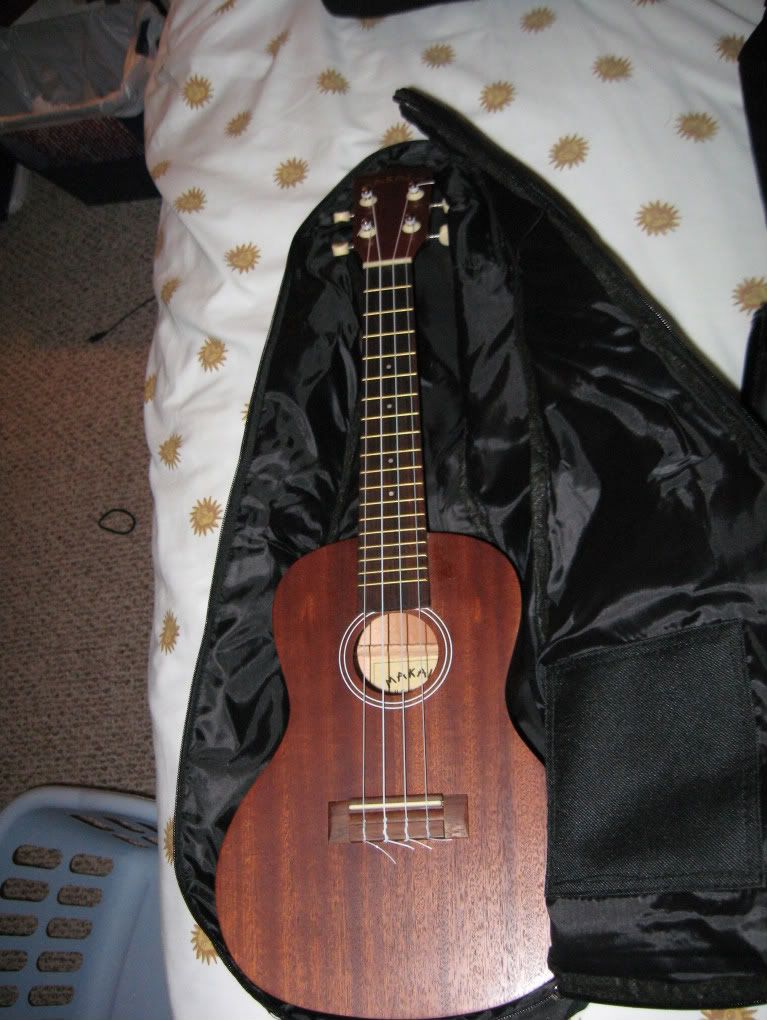 And my veteran, Clement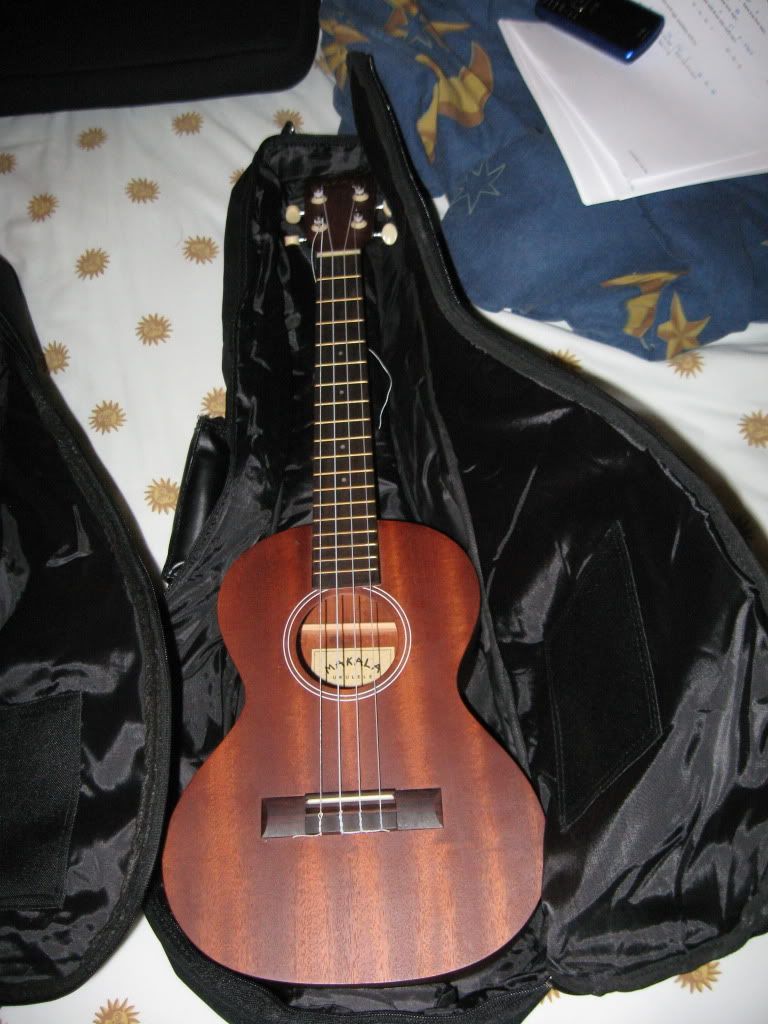 And the two side by side (
n.h.
on left, Clement on right)