Sparky, thanks for posting the photo of "Bret the uke". He resembles this uke of Nigel's. Nigel even has a long red ribbon or something attached to it. Where did you put the black material on your ukulele?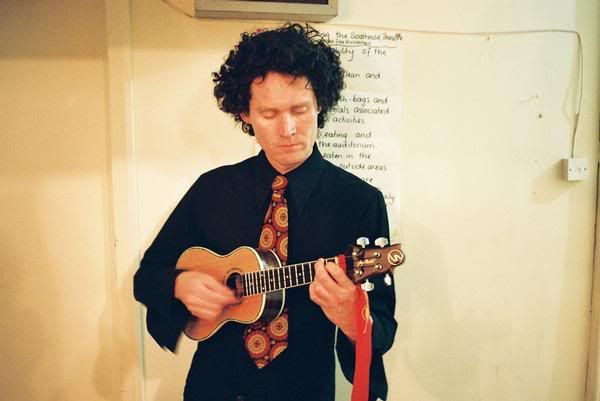 Man, I haven't "pimped my uke". I guess Christmas is coming up, I could get him a gift. I know what he
really
wants is a certain uke player's signature tattooed right on his ass. (strangely enough, van and I have very similar Christmas lists.
)