hello. welcome to america. um.
i think that jermaine sounds like mick jaggar. and also, kind of looks like him, only wider-faced. well, the jaw or lip-mouth area.
i think he does. only, wait, does mick jaggar have a gap in his teeth?
i don't remember. i think he does. in which, case, there you go.
but mostly, listening to the various songs of theirs which i have downloaded from your fine website establishment here, i have noticed that, i think, in my opinion, steve, i think, that he sounds like mick jagger.
at times.
and look compare their pictures you harlots: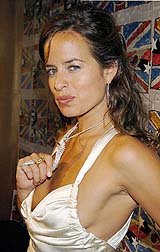 (see. nearly identical.)
wait. did i just...call you harlots? i'm sorry. i didn't mean that. i'm trying to correct that. ahem.
hussies?