Hey WTFers!
The time has finally come for the 2010 Jemaine Tour Look Smackdown! For those who are new to the whole Smackdown idea, it's all quite straightfoward. To begin with there will be multiple rounds consisting of 4 different Jemaine 'looks' i.e. photos of Jemaine wearing 4 different outfits he wore during this year's Spring tour and all you have to do is vote for your favourite look during each round. The look with the most votes in each round will be the winner and will progress on to the semi-finals which will consist of 2 looks each and again you'll have to vote for your favourite in each round. The winning looks of the semi-finals will be in the final where you'll vote for your ultimate Jemaine look of the 2010 Spring Tour.
You'll have roughly 24 hours to vote for each round and then a new round will be posted every day until we find the ultimate Jemaine tour look. Sometimes there may be subtle differences between the outfits so keep an eye out for the differences between each look. Remember we are voting for Jemaine's outfits, not the actual photo, his facial expression etc. although it is known to sway a few voters when it's close. If you are very passionate about a certain look winning, feel free to campaign with reasons why others should vote for that specific look, perhaps with some additional photos to get swaying voters to vote for the look you think deserves to win!
So let's get started! Let's start off the smackdown with Jemaine's classic plaid shirt which made multiple appearances during this year's tour:
ROUND 1
1.
With tear away jeans
2.
With normal jeans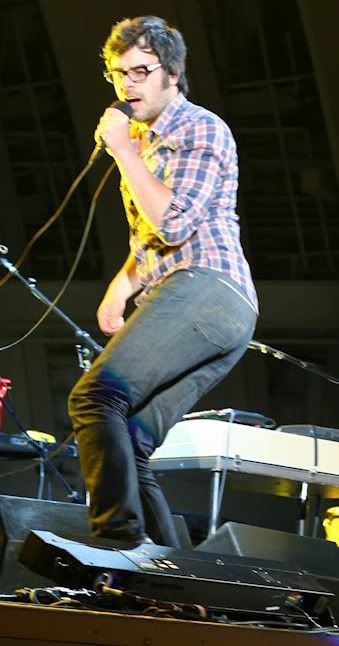 3.
With a robot head
4.
With a kilt towel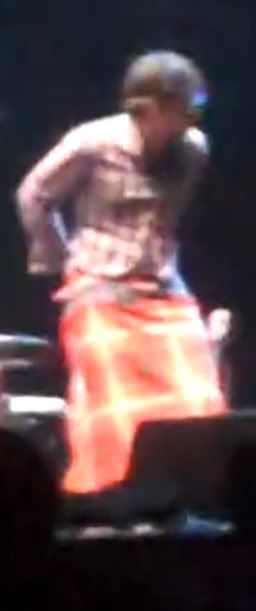 Vote for your favourite look now!