Re: Theme: Come Back
Posted: Thu Oct 28, 2010 5:11 pm
Oh, I'm loving all of these! Jemaine has such yummy man curves.
Mock, I can't stop admiring the back of Bret in the table tennis screen shot. His tossled hair...
SW I love your breakdancing siggie!
A few more from the stage.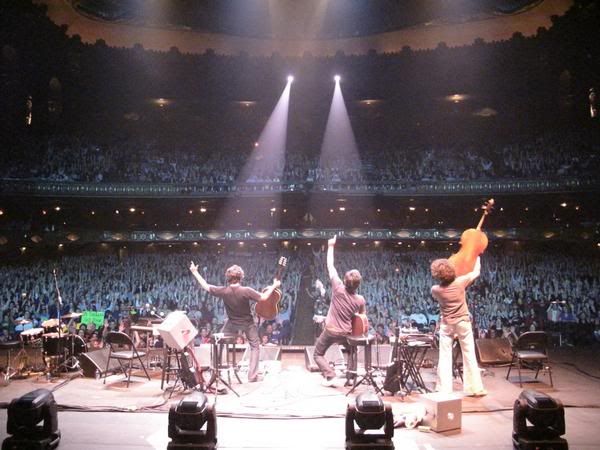 I think Matt Shane took the first two, and Arj the last one. I wonder if they took any photos of the huge venues from this years tour? Anyone have any?