Happy belated birthday, gibbs! Even though you couldn't share it with Bret and Jemaine, I hope you still enjoyed your day.
Before the show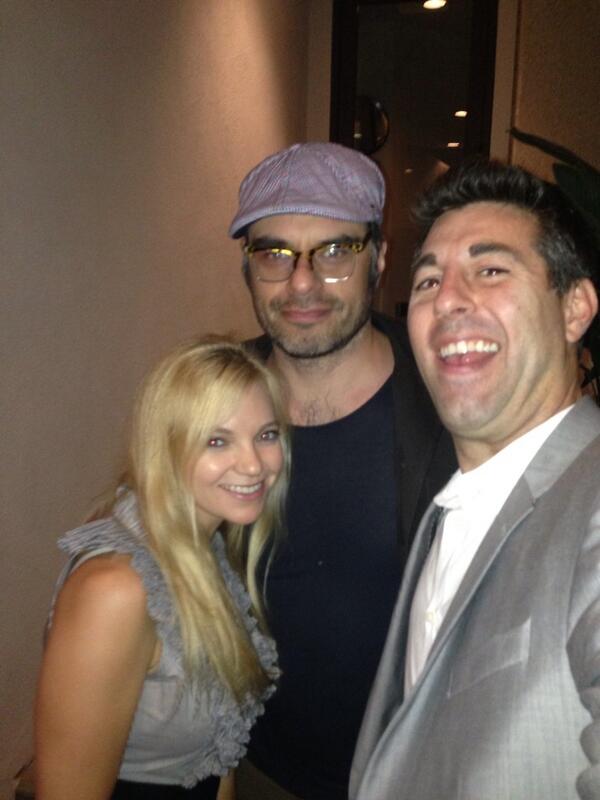 Source
Source
Soundcheck @OddballFest
Flight of the Conchords have arrived here in #irvine. Here they are soundchecking. #oddballfest #fotc #flightoftheconchords
Source
Source
Flight of the Conchords rocking #irvine #oddballfest #fotc #flightoftheconchords
Source
Source
Flight of the Conchords on stage with the hilarious #KristenSchaal in silhouette. Backstage at #OddballComedyFest
Source
Source
Oddball Comedy & Curiosity Festival -- Verizon Wireless Amphitheater -- 9/15/13

By Ali Lerman Mon., Sep. 16 2013 at 8:39 AM

Mary Bell

Upon our return, a band set-up was arranged on stage, and Ross brought out Flight of the Conchords. Deafening screams and cheers filled the air. I knew FOTC would be brilliant but the show that they put on tonight was nothing short of spectacular. This New Zealand based duo (Bret and Jemaine) played different characters in song after song, stopped to tell their very (not at all) rock and roll road stories, rapped a bit (holy s*** unbelievable!!), and even put the eight security guards on blast saying that they were there so people wouldn't text or tweet. They also welcomed any groupies to come back stage and do, "really weird stuff with aquatic life." They then apologized to Irvine if any of the groupies woke up with some "bass in their ass" or a "sole in their hole." They got a standing ovation, because wow, they were great.
Source
Short clips:
F on the Ceiling
Hurt Feelings #1
Hurt Feelings #2
Business Time
F on the Ceiling and Most Beautiful Girl
"Don't check for a text from your babysitter or security will throw you out" Jemaine from Flight Of The Conchords poking fun at phone ban
Source
thanks for the autographs! Awesome dedication

- hope to see u guys next time u r in town!
Source
Afterparty:
jemaine clement jumped in on this special moment and I couldn't be happier. #oddball #afterparty
Source
Source
FOTC reunion. Totally felt the love from these guys.
Source