Musical duo Flight of the Conchords worked their awkward sort of swagger over the crowd. New Zealanders Brent McKenzie and Jemaine Clement opened with a seductive acoustic tune to get the audience engaged before hitting the highlights of their discography like "Hurt Feelings" and "Song For Sally."

"Dallas, Texas. Dallas, Texas," contemplated Clement, the taller, more scowling half of the band/comedy group. "The whole name sounds like a porn star."

McKenzie and Clement's dynamic mirrored that of their acclaimed HBO series, as they musically dueled about women and downplayed issues of their friendship. During a new song, the two talked like father and son, making light of tense familial subjects and stirring the crowd into a fit of laughter.

Perhaps the most charming thing about Flight of the Conchords, however, is the musicians' subtle, yet hilarious mannerisms that straddle the lines between nerdy, sexy, and absurd. Their storytelling capabilities are unparalleled in the industry today.

Flight of the Conchords capped off their set with a cover of Radiohead's "Creep," the blush-worthy original "Most Beautiful Girl," and an electronic rendition of the famous "Business Time," building hysterical momentum for the show's headliner.
Source
Pics by Alexandra Olivia:
Finally we got to the meat of the show: Flight of the Conchords and Chappelle. The kiwi music duo delighted the crowd with stories of being on the road and all the mischief that a rock band will get up to in between gigs, whether it's enjoying one too many complimentary muffins or being momentarily trapped in an elevator.

They performed most of their classics, including "The Most Beautiful Girl in the Room" and "Inner City Pressure." My personal new favorite is a medieval-style retelling of ways men of yore would pitch woo called "Summer of 1353," which you can hear above.
Dallas Observer Review
Flight of The Conchords, who were billed just under Chappelle and also coming off of a long hiatus, got a huge rise from the crowd and earned the first standing ovation of the night. The Kiwis' shtick encompassed seamless satires of pop and very serious indie music executed better than about 90 percent of two who professional ply the pop and very serious indie music crafts. For those without the palette for dry humor and meandering chit chat, the musicianship of the band alone demands attention. The duo played some of their most recognizable tunes, including "Business Time" and "Jenny," but the funniest moment came by way of a new song, which centers around a father and son back and forth gone painfully awry.
Central Track Review
gettinziggywithit on Tumblr
oh my god, tonight was AWESOME.

Comedian Godfrey was the one who introduced everyone and was fantastic. Kristen Schaal started out a little slow, but her ending with the Flashdance routine was great.

Two comedians named Hannibal and Demetri, sorry forgot their last names, came up next and did some great stand up….then came the Conchords

Oh they were so sweet!!

They seemed a bit nervous and messed up a few of their lines in their songs, but it was so much fun!

THEY DID TOO MANY DICKS (ON THE DANCEFLOOR) ON IMPROV WHEN SOMEONE SHOUTED IT OUT.

At one point when they were singing Sally, they got real close to the first row of people and were reaching out to touch people and Bret accidentally fell halfway off the stage and into someone's arms! XD

Of course, Business Time made its appearance and me and my mother sang and danced in our chairs like dorks. lol

We weren't able to stay long for Dave Chappelle's, but of what we did see, he was still funny but seemed a little rusty at the stand up. I hope he continues to do stand up. We've missed him

I DON'T WANNA GO TO WORK TOMORROW.
Short clip: F on the Ceiling
Short clip: Hiphopopotamus vs Rhymenoceros #1
Short clip: Hiphopopotamus vs Rhymenoceros #2
Short clip: Business Time
Short clip: Inner City Pressure
Short clip: Hurt Feelings
Short clip: Most Beautiful Girl
Source
Source
Source
Source
Source
Source
Source
So nice meeting the Flight of the Conchords dudes @fotc! I made a funny face. pic.twitter.com/cSzUYjpeFS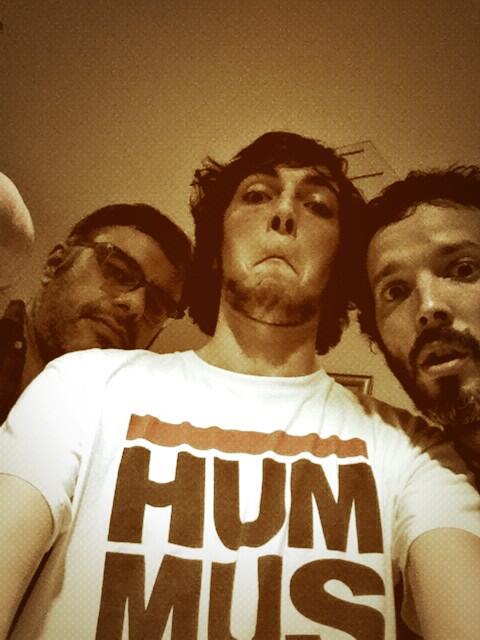 Source
Met Jemaine and @kristenschaaled from @fotc after the #oddballfest last night Great people! See you in PHX!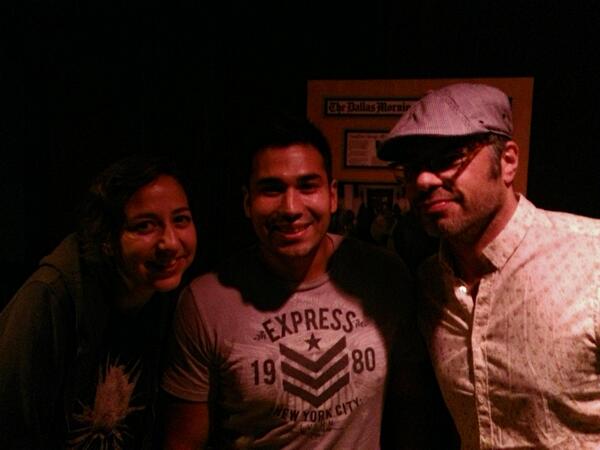 Source