My friend bought this object at Goodwill a few weeks ago. The only thing we can definitively say about it is that it's some kind of sculpture. The pictures I have of it don't do it justice but here they are.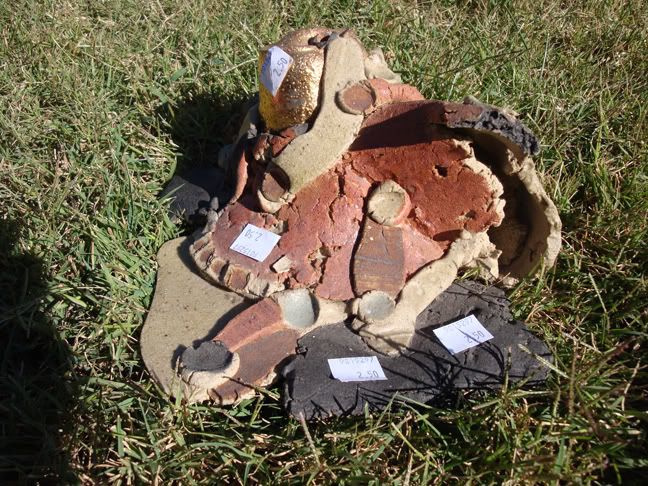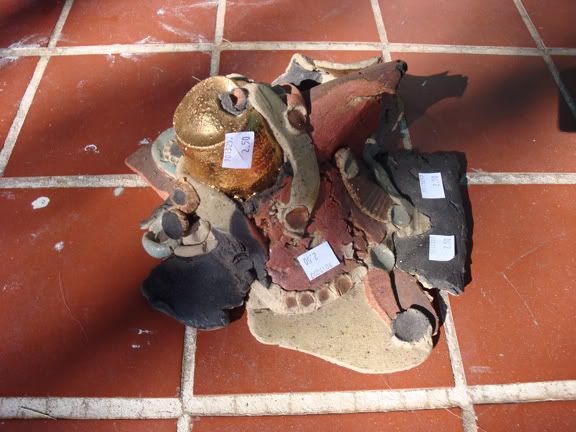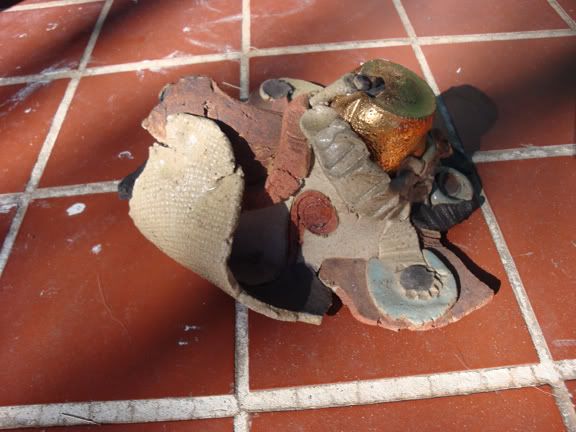 Personally, I think it's supposed to be a hat. My friend thinks it's a shoe. The gold thing sticking out of the middle was actually made by pouring cement into a dixie cup and then painting the resulting shape gold. It must be important to the piece because it's the only gold thing on it. The whole thing is very deliberate, and yet very random, lol. I wish I knew who made it. I wonder why they gave it to Goodwill. As you can see by the four price tags, my friend paid $2.50 for it. We tried to talk them down but they wouldn't budge.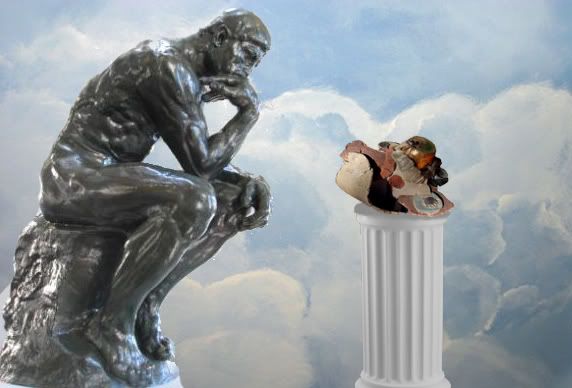 Even other sculptures don't understand it, lol. It's very avant garde. Any attempt at explaining it would be welcome.