nonchalant obsession wrote:Those brain worms are out. of. control.
Yeah he really should have that looked at.
LauraK wrote:creepycreepycreepy
There is nothing creepy about giant worm-like facial hair! Come on laydeez, show the beard some love.
Besides, it could be worse. He could decide to style his beard into two fluffy clouds on his cheeks and adopt a permanently crazed expression, like this gentleman.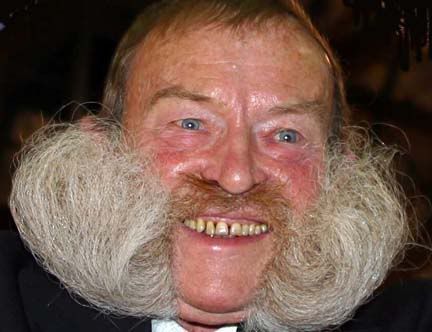 Or he could sculpt it into architectural shapes, such as the lovely windmill on this man's face.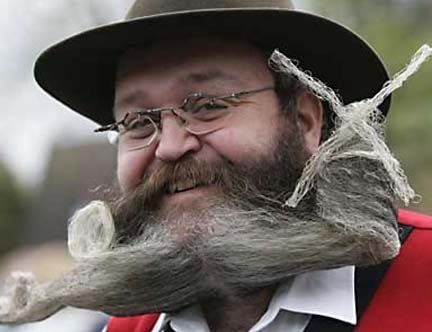 Or, he could eschew tradtional facial hair altogether and convince a group of cats to pose on his head.
Now that's weird.